Jack Ryan is so yesterday. The dual-first-named Tom Clancy hero of the future is John Clark, and Michael B. Jordan is set to portray the character in two films based on Clancy novels, Without Remorse and Rainbox Six.
Without Remorse will be the first film to arrive, and it will serve as the origin story for Clark, a Navy SEAL-turned-CIA analyst. The character has a long history in Clancy's books, having appeared in 17 novels beginning with The Cardinal of the Kremlin in 1988, but 1993's Without Remorse was the first where he was the main focus. The movie's cast is rapidly filling out, with Jordan's Fantastic Four co-star Jamie Bell recently signing onto the film, as well as Queen and Slim Star Jodie Turner-Smith. Bell will portray Robert Ritter, the deputy director of operations at the CIA who recruits Clark to the agency. Turner-Smith will play Karen Greer, who apparently will be a love interest for Clark. The movie is directed by Stefano Sollima, who previously helmed Sicario: Day of the Soldado.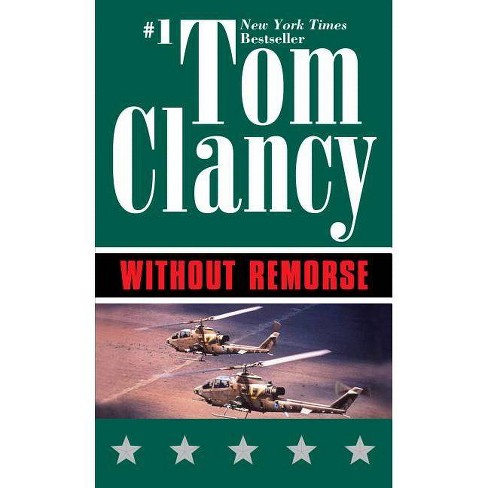 The novel tells the story of how Vietnam veteran John Kelly goes on a mission of revenge after drug dealers murder his girlfriend, which results in him faking his death and being recruited to join the CIA under the new identity of John Clark. It seems the film will follow roughly the same plot, though it will likely update the setting to our current era.
Without Remorse has a release date of Sept. 18, 2020.
Images courtesy of MGM, Berkley Books